Michigan's Great Start Readiness Program (GSRP)
GSRP Nationally Recognized!
GSRP programs are designed to promote the development of the whole child by helping each child to develop skills in the physical, social, emotional, and cognitive areas. Programs provide opportunities for children to develop and grow using developmentally appropriate practices in a play-based curriculum - Children Learn Best Through Play!
Children who attend GSRP:
Are less likely to drop out of school
Tend to make more money as adults
Must be 4 yrs. old by Dec. 1st of the eligibility year
Free for eligible families
Do better in school or better prepared for school academically, socially, and emotionally - Check this out!
Preparing for Your Pre-K Enrollment Appointment
Once you have a preschool application appointment scheduled in your area, you will need to bring the documents listed below. It is very important documents to gather before your child's application appointment and take them with you.
Your child's certified birth certificate (from court house)
Copy of IFSP or IEP if applicable.
Custody documents, if applicable.
Proof of income for the last 12 months - one or more of the following: 2022 tax forms (W-2 Form); Three most recent check stubs OR unemployment statement; child support received, DHS Statement (FIP, SSI, etc), EBT card, SNAP, or other food assistance documents, or Day Care Assistance Form
Proof of residency (ex. Drivers license, rent receipt, utility bill, or property tax bill)
We Are Looking For Parent Representatives!
Ask your child's teacher or email Jennifer Belanger at belangerj@copesd.org or Melinda Hambleton of the Great Start Collaborative at mhambleton@copesd.org . There are local and regional advisory opportunities available. Locally, attend meetings 3 times a year for 1 ½ hours each meeting. Regionally, attend meetings 4 times a year, for 2 hours each meeting. These meetings are held at COP ESD in Indian River.
You may be wondering about the next steps after preschool and what is needed for Kindergarten.
Check out the following resources:
COPESD's Family Guide to Prepare Your Child for Kindergarten.
The Michigan Department of Education developed a series of questions and answers about Kindergarten which you can access here: Kindergarten Enrollment Questions
Your child's preschool experience makes a difference!
Our partners at NEMCSA are hiring for a variety of preschool positions in our COPESD region.
Preschool Staff Needed
Click here to see what positions are available.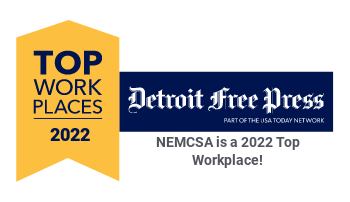 For more information:
Jennifer Belanger
GSRP Early Childhood Specialist
Karyn Rauch-Smock
Early Learning Services Supervisor and Early Childhood Contact
Cheboygan- Otsego- Presque Isle Educational Service District
6065 Learning Lane
Indian River, MI 49749
Phone: (231) 238-9394
Fax: (231) 238-8551