Tapestry
Together Agencies Parents and Elementary Schools Teaching Readiness to Youngsters.
Tapestry is a program sponsored by Cheboygan, Otsego, Presque Isle Educational Service District. It is designed to help children grow and develop during their first five years so that they will have better success in school. To do that, Tapestry supports parents or guardians through a coaching model where the family coach shares information about the growth and development of their young child and family need. Routine based intervention provides parents or guardians with strategies to foster their child and family development throughout their daily life and routines. Family coaches provide families with comprehensive information about resources available within the community that can help and share information about how to access them. To maximize support for children and families, Tapestry often partners with other local agencies to expand resources available.
A Little More About Tapestry…..
Tapestry offers early support for children and their families birth to successful Kindergarten transition.
Birth to Kindergarten - Tapestry is for all families of children birth to five years old (to kindergarten entry) in the Cheboygan Otsego Presque Isle ESD area of Michigan.
No Qualifying Requirements -Tapestry is for any family that is interested. There are no income requirements to participate. A child does not need to have a problem or delay. The only requirement is that the child is not yet in kindergarten and lives in the COP ESD area.
Family Centered, Family Friendly - Involvement in Tapestry activities is voluntary, and is based on the family's need and desire. Visits and activities are fun and interesting for parents and children, and are scheduled to be as convenient as possible to the family.
Range of Activities -Tapestry involvement can include a range of activities. Parents and their children can be involved in one or more appropriate activities. We will also refer as appropriate to other programs and activities for young children, their parents, and their families.

Come Join Us! - The Early Childhood Interagency Coordinating Council and Great Start Collaborative/ Parent Coalition advises Tapestry. Parents are very welcome to attend advisory meetings.
Apply to be a Parent Representative

Still Curious? - If you have questions, contact us by scanning this QR code.

Come play with us! We recognize the importance of opportunities for children to make connections and learn how to interact with others through play. The same is true for parents/caregivers, they benefit from social connections and resources shared.
Our playgroup locations are: Indian River, Cheboygan, Onaway, Mackinaw City, Wolverine, Johannesburg and Lewiston.
For more details on time and location, please click here and select location.
Our Gaylord partner is Otsego County Parks and Recreation, click here for playgroup information
We would like to expand our playgroup locations in the COPESD area.
If you have space and are willing to partner with us, please email Karyn Rauch-Smock at rauchsmock@copesd.org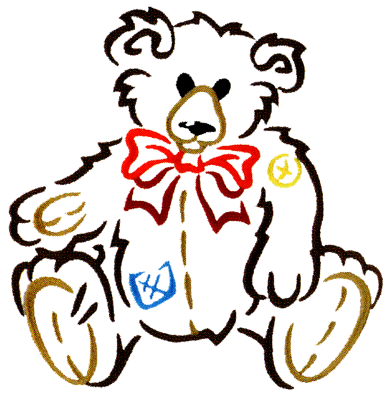 For more information:
Amy Fullerton
Family Coach
Marsha Baird
Family Coach
Cheboygan- Otsego- Presque Isle
Educational Service District
6065 Learning Lane
Indian River, MI 49749
Phone: (231) 238-9394
Fax: (231) 238-8551